ESSS emergency response and disaster management programmes aim at providing immediate humanitarian assistance to the disaster affected communities along with equipping the communities in the disaster-prone areas to prepare and to take adequate measures to mitigate and manage the recurring natural hazards and disasters by developing human institutions and preparing task forces. It also envisages reducing the vulnerabilities and increase capacities of vulnerable groups and communities to cope with, prevent or minimize loss and damage to life, property and the environment.
Major Components of the Programmes
Preparation of Disaster Management Plan through Participatory Disaster Risk Assessment.
Formation & Strengthening of Disaster Management Committees & Task Forces.
Establishing linkages with Government, Disaster Management Authorities, and other line departments for emergency response and inculcating a culture of preparedness in the community.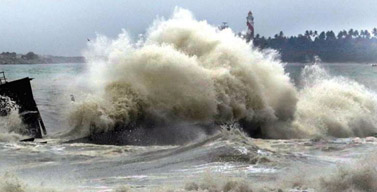 ESSS Response During Ockhi Cyclone 2017
Cyclone Ockhi hit on Kerala Coast in the end of November, 2017 claimed several lives and caused widespread damage to property in coastal Kerala and Tamil Nadu. It destructed the lives of coastal people especially the fisher folk by destructing their livelihood options. Even though there was no death toll, coastal villages under the jurisdiction of ESSS
Read More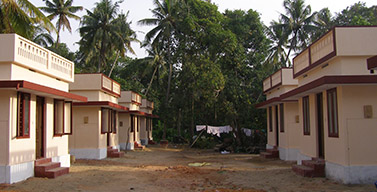 ESSS Response During TSUNAMI 2004
Indian Ocean Tsunami of 2004, that hit the coasts of several countries of South and Southeast Asia in December 2004. The tsunami and its aftermath were responsible for immense destruction and loss on the rim of the Indian Ocean including Indian sub-continent and Kerala. The coastal belt of ESSS suffered severe casualties including loss of life and properties.
Read More